ABSOLUTE INTEGRITY AND QUALITY
CONSTRUCTION AND PROPERTY SERVICES PALM COAST, FLORIDA
Amaral Homes and Pools offers construction and property services in Palm Coast, Florida, and the surrounding areas. We have over 25 years of experience building exceptional custom homes with tile roofs and elegant pools, as well as providing professional property management services through our Florida-licensed Real Estate brokerage company.
OUR SERVICES

Amaral is Palm Coast residents' one-stop shop for a full suite of residential property services. Our dedicated team works with clients during every step of the process so they can make the most informed decisions. As a family-owned business, we take great care to provide a personal experience that ensures total satisfaction. We'll help you find the home you love or improve your property with unique contracting and management services.
Amaral Homes and Pools
We are a state-certified contracting company with over 25 years of experience building custom homes and home features for clients around Palm Coast. Count on Amaral Homes and Pools for:
Amaral Property Management
Our licensed brokerage and property management team will help you find and maintain a property that enhances your portfolio. Amaral Property Management can provide:
Hands-On Construction Services
As a state-certified building, roofing and pool contractor, we bring a unique and high level of expertise to every project we touch: new home construction, new roof installation and repairs, and pool construction. We prioritize close collaboration to achieve the best-quality results for our clients,
When you start with our construction services, we'll work closely to develop a design within your needs and budget. Then, our experts will get to work. Our extensive years of experience have allowed us to assemble our own professional, reliable construction team and hire carefully vetted sub-contractors, giving our clients a high level of timely quality and a job well done.
CALL US FOR A CONSULTATION
DEPENDABILITY IN
Property Brokerage & Management Services
Amaral has real estate services for Flagler County investors. Our full-service licensed Real Estate brokerage firm helps residential clients find the perfect lot to build their dream home.
Savvy investors can use our services to buy, sell and manage their investments. Our construction expertise gives our property management services the distinct advantage of providing knowledgeable assessments and quick repair services. With Amaral in Flagler Beach, you'll get the best rate on a property you love.
The Amaral Homes Difference
Amaral Homes and Pools is a notch above other real estate and contracting services. We make building and acquiring a home as easy as possible by combining our knowledge and technical expertise with the personal attention only available from a family-owned organization like ours.
We're members of your community who care about the neighborhood, so we'll always ensure our clients are satisfied. You'll be involved in the planning and will receive steady updates with pictures to keep you in control. Work with Amaral for a home you'll love and an empowering investment.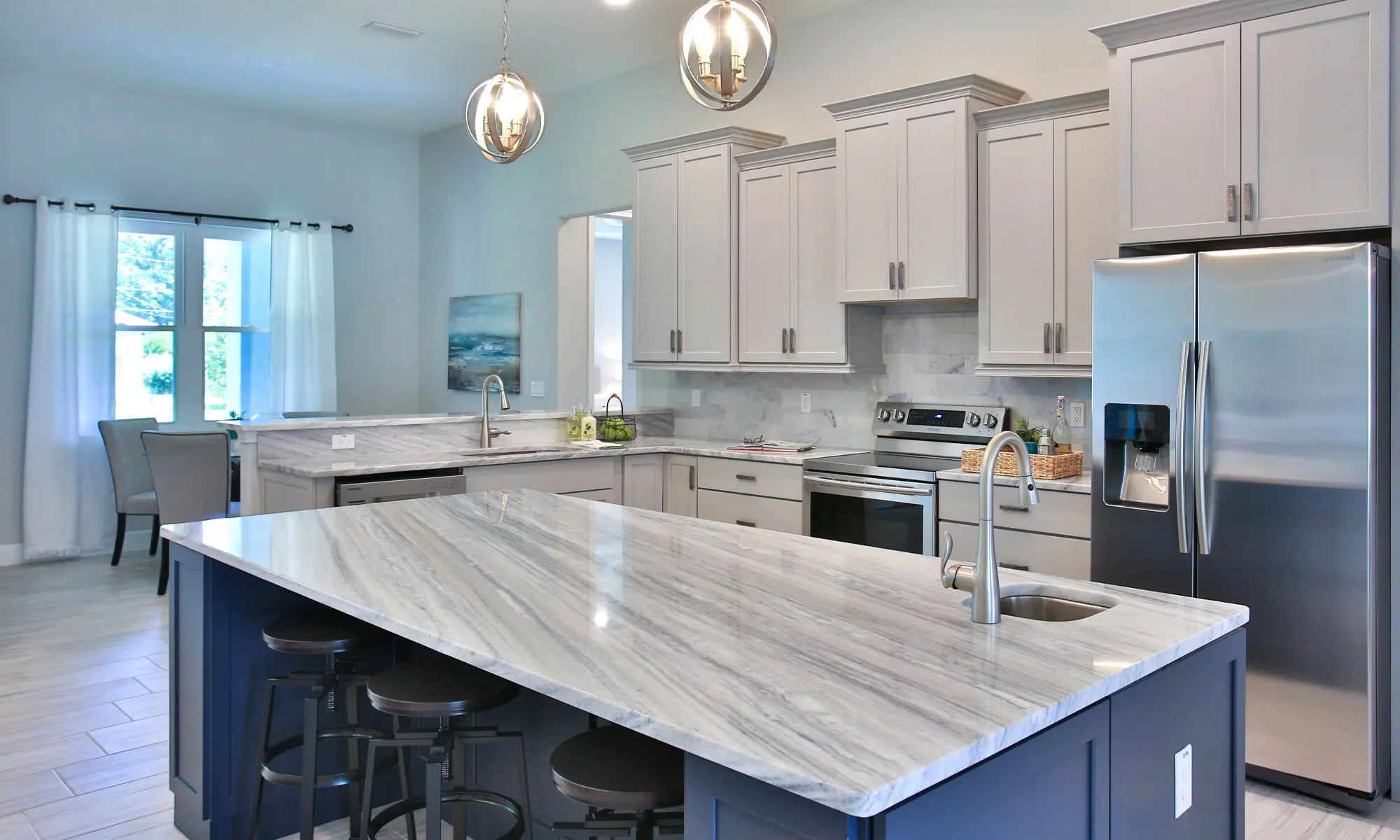 WHY CHOOSE AMARAL?
Customers have chosen Amaral Homes and Pools for property and construction services in Palm Coast, FL, for the past 30 years. In that time, we've fostered personal connections and built beautiful homes that have made a difference in our clients' lives. You'll see what we can do for you when you get in touch.
We Build Relationships – Homeowners
We live in the same community where we build your custom homes. This is our home, too, and we pride ourselves on our beautifully built properties and lasting relationships with our clients. From planning to execution, we'll keep you involved so you're happy with your property. Reach out to us any time — no question is too small. We want you to feel comfortable in knowing that we will provide you with knowledgeable information to help you make the best-informed decisions for your new home.
Depend on Us – Investors
When you choose Amaral, you're choosing a company that cares about your success as an investor. We'll help you find a property within your budget that maximizes your potential return. We offer cost-effective leasing services, significantly lower than most agencies. We also have a full-service program, from finding the perfect tenant to supplying our investors with accurate statements and management services.
Get Started With Amaral for Home and Property Management Services
Amaral offers the best construction and property services for homeowners and investors in Flagler County, FL. Work with our family-run team for a hands-on experience that will leave you with a beautiful home and the financial freedom to feel comfortable within it. To begin the process, call us at 386-447-5566 today or submit a contact form!
PROUD TO BE A MEMBER OF THE FOLLOWING ASSOCIATIONS