TILE ROOF CONSTRUCTION IN PALM COAST, FL
As a licensed roofing contractor in the State of Florida, Amaral Homes and Pools is fully equipped with an experienced in-house team to build your hundred-year roof. We are the only contractor you need for your entire roof system. Your roof sets the tone for the look and feel of your home. If it is properly installed using high-quality materials and an eye for detail that complements your house, it can visually tie your whole property together.
Roofs are also an important structural element that the team at Amaral takes very seriously. Aside from looking great, your roof has to be able to withstand the elements and keep your home dry, comfortable and secure. All of these crucial features are why we build our roofs using durable tile designed to last a lifetime.
EXCEPTIONAL ROOF CONSTRUCTION
So long as your new or remodeled building has the structural integrity to support heavy clay or cement, durable tile roofs are an excellent roofing option. Tiles are carefully designed and made in various materials, styles and finishes, meaning you simply need to find the one that fits your house's architecture and color scheme best.
There is a reason these roofs are often called "hundred-year" roofs, as they remain virtually unaffected by extremely hot or cold temperatures, wind, hail, rain and even fire. They are also resistant to rot and insect infestation. A tile roof construction in Palm Coast or elsewhere in Florida is especially valuable because tiles do not deteriorate in salt air, unlike other materials.
The main downsides many people see to tile roofs are that they tend to cost more than other materials due to their more challenging installation. At Amaral Homes and Pools, we offer competitive pricing on all of our roofing services, and we do the hard work for you. When you choose to work with us, we'll ensure you receive the best, most affordable tile roofing service in the Palm Coast area.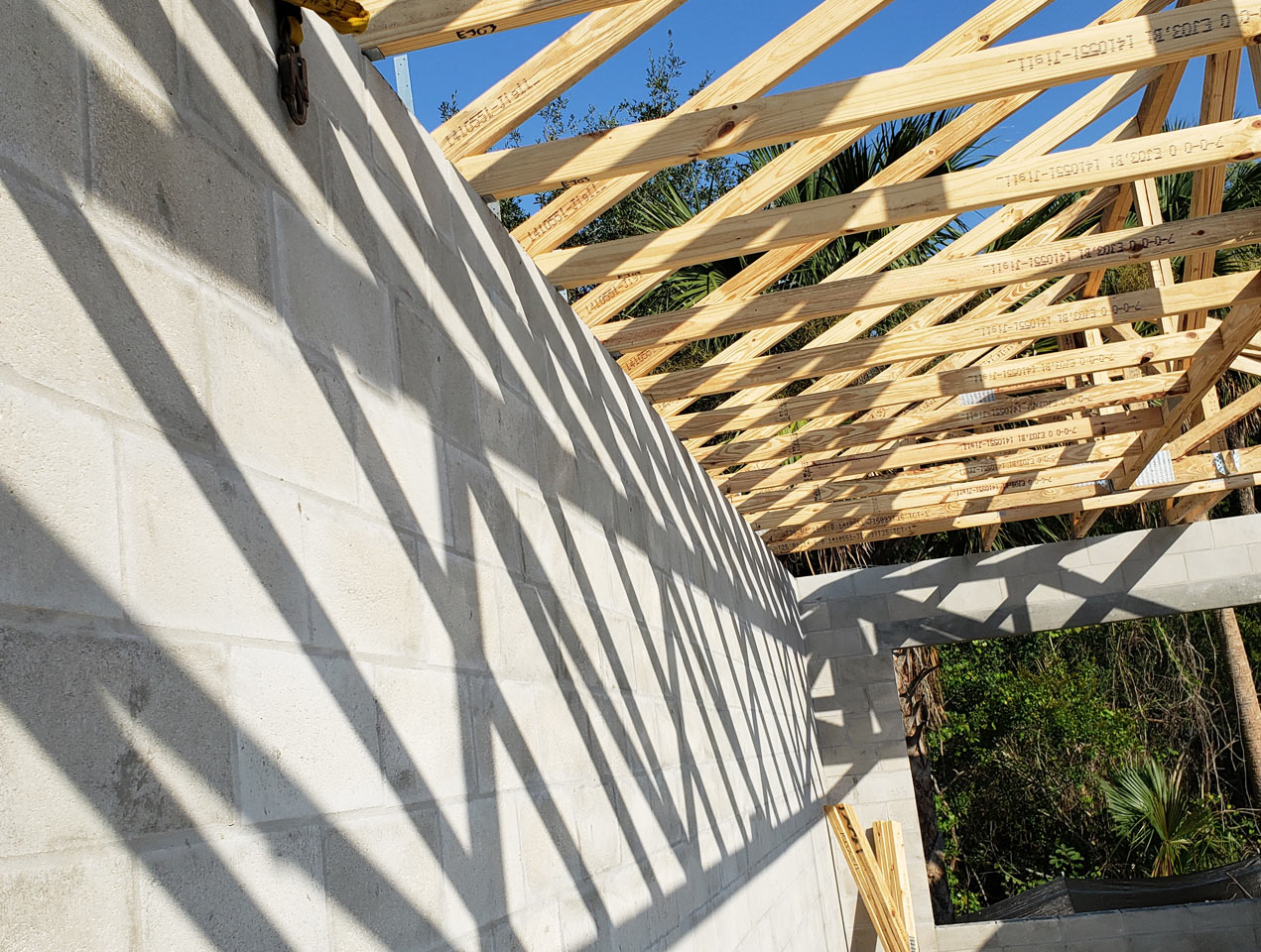 KEEP YOUR PALM COAST HOME PROTECTED
Amaral's roofing team sets a high standard for quality by using our own in-house crew for every roof we construct. We dedicate ourselves to providing every customer with an expertly placed roof that satisfies their needs and aesthetic desires. Tile roofs are some of the most low-maintenance roofs available, and though they can be damaged by heavy impacts — like any other roof — they rarely need any kind of maintenance or repairs at all.
COMMITMENT TO SUCCESS
We base the Amaral advantage on our commitment to perform quality work and because we are genuinely engaged. We respect the fact that our customers put their trust in us. We chose to specialize in tile roofs for their added value to your home and the unique benefits they provide.
Value
We have our own in-house roofing crew, so we can offer you quality materials and a very competitive price for your new roof. The resale value of homes with tile roofs is greater than those with shingles because of this roofing material's longevity and reputation for energy efficiency. This roof will continue to yield benefits for you long after we install it.
Relationships
We take pride in building a trusting relationship with our customers. When your roof is finished, our relationship is just starting. We often provide other services to our customers over time, including 
pool construction
 and 
property management
.
Why Tile?
Tile roofs are rated 100-year roofs. They are available in a multitude of colors and styles and are more energy-efficient than traditional shingle or metal roofs. Tiles are made from minerals found in the earth, and they are recyclable after removal. Because the tiles are dense, they also act as insulators to help regulate temperatures indoors and save you money on your electricity bills.
Safety
Implementing safety measures for our customers and our crews is a top priority. We are fully insured and make sure every part of your project is done safely. Once we install your new roof, your house will be safer too, so you can rest assured no matter what the weather looks like outside.
Quality Workmanship. Beautiful Design.
QUALITY WORKMANSHIP. BEAUTIFUL DESIGN.