Pool Construction Services in Palm Coast, FL
A luxury in-ground pool can be the perfect finishing touch to your home in Palm Coast, FL. When you're ready to complete your property, choose the custom pool building services Flagler County residents have trusted for 25 years. Amaral Homes and Pools are the most dependable Palm Coast swimming pool builders with the expertise to ensure you're completely satisfied with the finished project.
Pool Construction Since 1996
When it comes to custom pool construction in Palm Coast, FL, Amaral has your back. As a family-owned business led by husband-and-wife duo Antonio and Carla Amaral, we'll give you the personal attention you need to develop the best pool design for your property.
Look no further for the best licensed swimming pool contractor in Palm Coast, FL. Amaral's strength is in our experience and flexibility. We can design a custom pool that fits within your building space and budget. We are a full-service company that will handle all stages of your pool including pool installation and deck construction. Come with a design in mind or collaborate with us to develop a pool you'll enjoy for years.
Add the Perfect Accent to Your Home
Choosing Amaral for Palm Coast pool installation will allow you to bring the most out of your property. Our designers will work with you to create a pool that meshes with your yard seamlessly. From traditional looks to naturalistic designs and anything in between, our crew will craft a unique pool that articulates your personality and aesthetic preferences. Your pool will set a relaxing mood that your family and friends will enjoy all summer long.
Benefits of In-Ground Pools
Swimming pool ownership comes with numerous benefits for the whole family. When you install a pool at your Palm Coast home, you'll open the door to perks like:
Greater enjoyment of your property: You've put a lot of money into your home, so it only makes sense to use every square foot. Installing an in-ground pool on your property will give you a reason to spend more time outdoors enjoying your beautiful yard.
More quality time with family: Pools present a great opportunity for you to bond with family and friends over a relaxing dip on a warm summer's day. With a pool on your property, your family will set the screens aside in favor of distraction-free quality time together.
Improved physical health: With a pool at home, you and your family will integrate more exercise into daily life and have a great time doing it. Pools provide an opportunity to work off a few calories while soaking in some much-needed vitamin D. You'll also see improvements to your mental health when you spend more time relaxing and blocking out life's worries.
Boosted home value: Your home is an investment, and installing an in-ground pool adds to its worth. Implementing a custom in-ground pool can add thousands of dollars to your property's resale value, especially when combined with other features like fire pits, outdoor living spaces and exterior lighting.
DESIGN | PLANNING | EXECUTION | FINISHING TOUCHES
Elements that result in a swimming pool designed for your Florida lifestyle
WE WORK FOR YOU
We respect our customers and appreciate each and every opportunity we have to provide creative ideas, solutions and construction services for your dream pool.
Inspiration
Our customers inspire us every day. Learning about you and your priorities helps us establish a unique perspective of your project. It provides the fundamental groundwork that results in a great end result.
Benefits
Our long history as builders in Flagler County for the residents of Palm Coast affords us the ability to put the right team together to execute your custom swimming pool. Trust the best swimming pool builders in Palm Coast, FL, to create the pool you've been dreaming of.
Why Amaral?
We are local Floridians who understand the important nuances of designing and maintaining a swimming pool ideal for a Florida lifestyle. We focus on the details, so you and your family can enjoy the good times. Let the best pool builders in Palm Coast create the pool of your dreams.
Extras
We don't stop with the pool. We help design and construct the right decking and outdoor living space to surround your pool. We believe this is equally as important as the pool itself.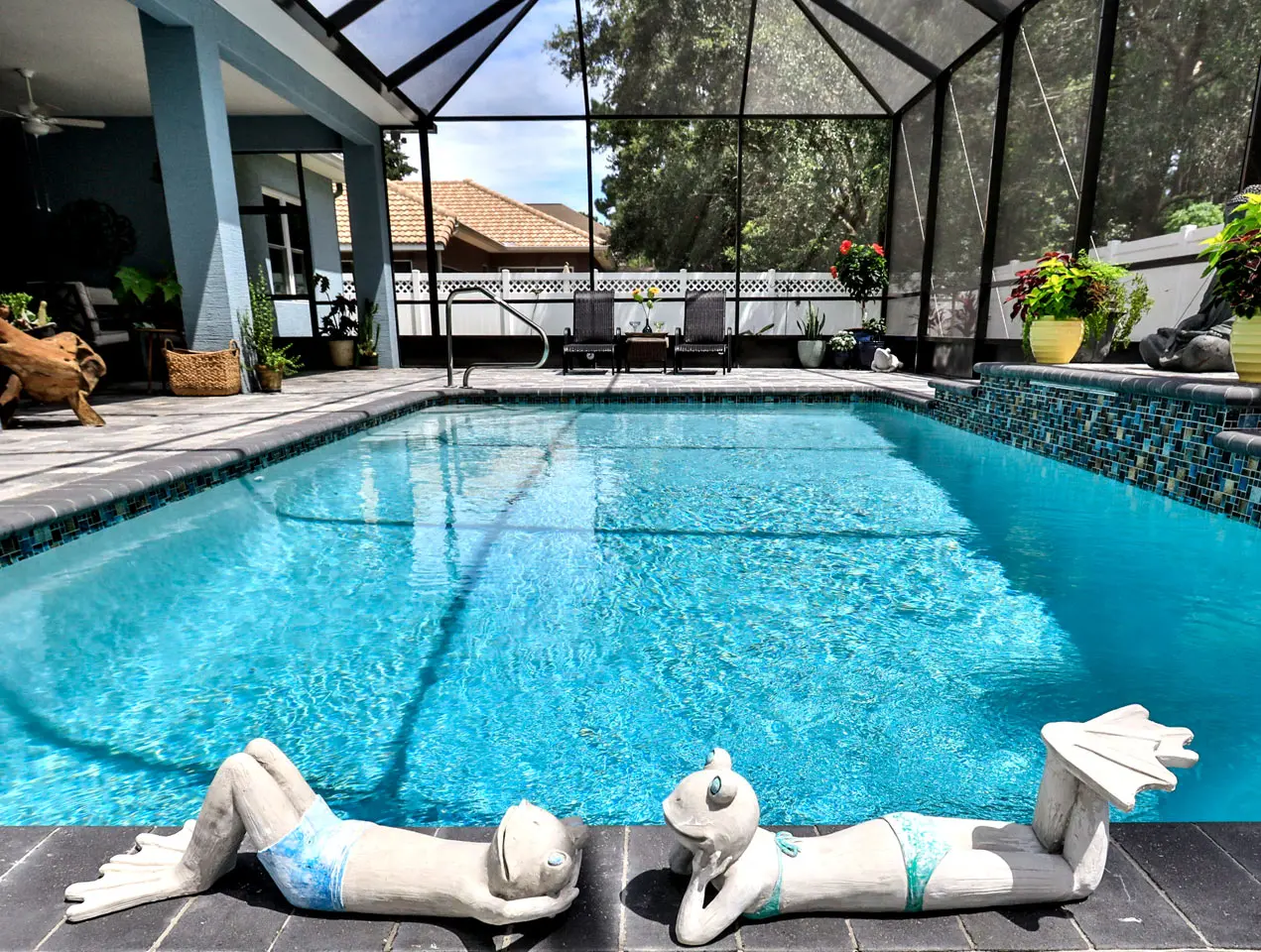 QUALITY WORKMANSHIP. BEAUTIFUL DESIGN.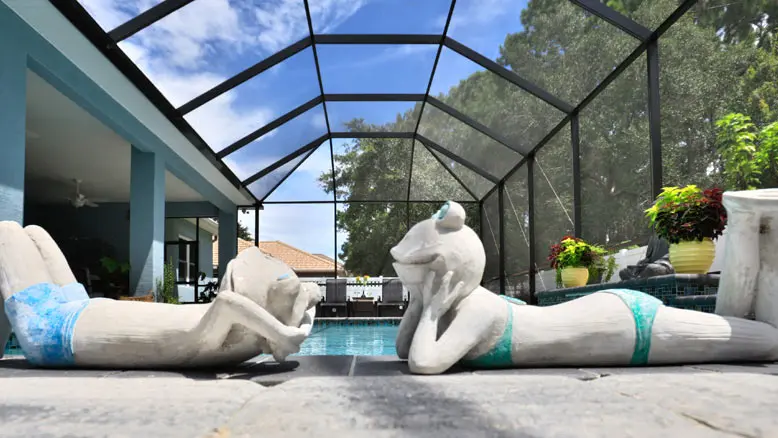 Keep Cool This Summer in Palm Coast, FL
An in-ground pool is the best way to beat the summer heat in Palm Coast and elsewhere in Florida. Amaral Homes and Pools is here to make the design and installation processes easy with full-service design and construction abilities. To start, call us at 386-447-5566 or 
contact Amaral online
today!